2012 Leesburg Flower and Garden Festival Award Winner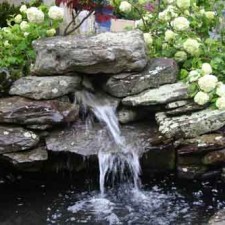 West Winds Nursery Wins the Prestigious Technical Landscape Award at the 22nd Leesburg, Virginia Flower and Garden Festival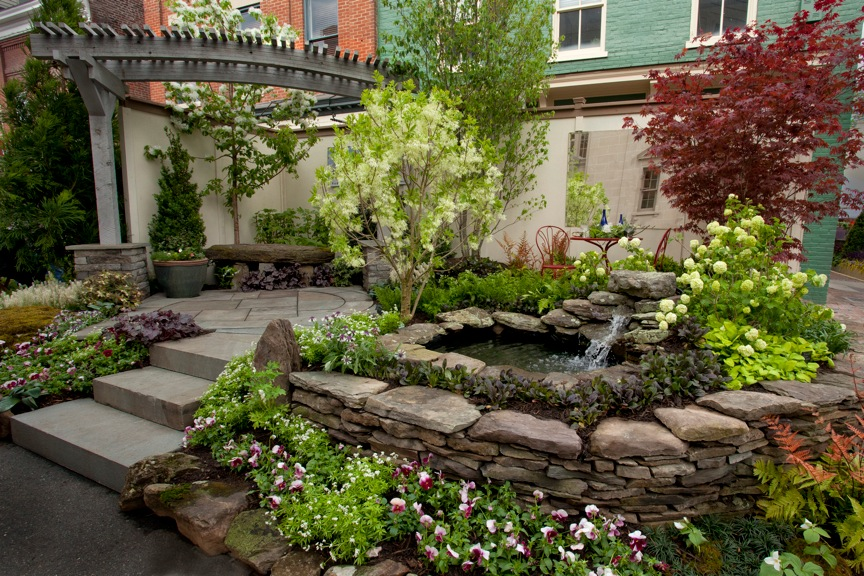 West Winds Nursery LLC, the parent company of Shade Tree Farm, was recognized with the Outstanding Technical Craftsmanship Award at the

22nd Annual Leesburg, Virginia Flower and Garden Festival

this past weekend. The judges recognized West Winds Nursery's landscape display because of the realistic use of flowers, plants, unique pergola and the flow of natural elements.  The exhibit was one which could be envisioned in one's own property.  Additionally, the judges commented on  exceptional attention to detail found in the West Winds Nursery's landscape exhibit.
"We are very proud to receive this recognition," said Philip Klene, the owner of West Winds Nursery. " Last year and the year before we were awarded first place. It is great to know our efforts in creating memorable landscapes are appreciated by the judges, the public and our customers. Many of our customers stopped by simply to say hello and to see what we came up with this year for the landscape exhibit."
West Winds Nursery, located in Sudley Springs, Virginia has been creating and installing distinctive landscapes since 1981. With a lifetime of landscape experience, owner Philip Klene, brings nature's beauty to homes and gardens throughout Northern Virginia. Every project is a personal work of art, utilizing nature's palette of perennials, shrubs and trees, creating a unique outdoor experience. From design through installation, West Winds Nursery develops distinctive, award winning landscapes that have received recognition and accolades from both design professionals and clients.
The Leesburg Virginia Flower and Garden festival in an annual event that draws over 35,000 people from Northern Virginia, Maryland, and Washington D.C. The festival has been voted Best Festival by Leesburg Today Readers for 13 Years in a row and is the winner of the Virginia Governor's Award for Ongoing Festivals. The festival has been recognized both nationally and internationally. On a national level as the Gold Medal Award for Excellence by the National Recreation and Parks Association. The Festival has received the International Festival and Events Association Pinnacle Awards for Marketing.