Ready for Planting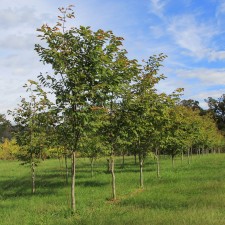 Gorgeous new trees ready for planting!
We are excited to bring you new tree selections from our fields.  We now have posts about them on our website so you can get to know them to see if they are a prefect fit for you.
Below are new trees coming to our website that are ready for sale now.
Pink Yellowwood
Hackberry
American Linden
Sweet Birch
Katsura
Parrotia
We are also adding more pictures to our that trees that we already have on.
If you have any questions or are interested send us and email.